Dr Dennis Kerr
MBBS, MHA, FANZCA, FFICANZCA, Dip ABA, FHKCA, FHKAM
Anaesthetist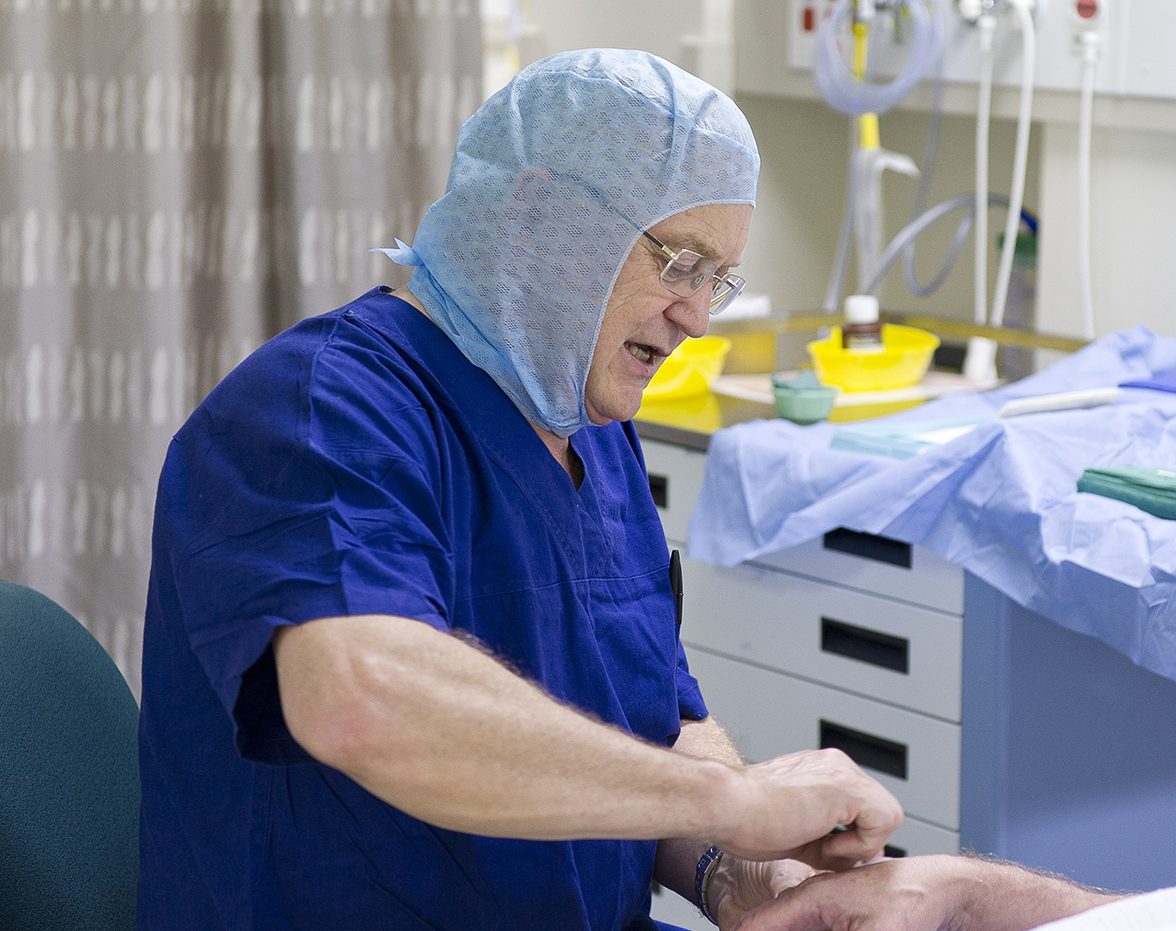 Dr Dennis Kerr is a senior clinician with 36+ years of experience as a specialist Anaesthetist. He is presently working in private practice in Sydney, Australia, mainly in the field of anaesthesia and perioperative care.
He obtained his original medical degree at the University of New South Wales, Sydney, Australia in 1970 and was admitted as Fellow of the Faculty of Anaesthetists, Royal Australasian College of Surgeons in 1976 and later as a Fellow of the Australian and New Zealand College of Anaesthetists.
Dr Kerr was appointed to the Department of Anaesthesia at the Beth Israel Hospital, Boston, USA in 1977 and held a conjoint appointment at Harvard Medical School until 1979 when he moved to the UK to take up a fellowship position in Bristol at the Bristol Royal Infirmary with a conjoint appointment as lecturer at the University of Bristol.
On his return to Sydney in 1980 he was appointed as a senior staff specialist in Anaesthesia and Intensive Care at the Prince Henry Hospital with responsibilities mainly in Intensive Care, Cardiac and Neurosurgical anaesthesia. He also held conjoint appointments as lecturer and senior lecturer in the Department of Physiology at the University of New South Wales.
Dr Kerr has also served as member of the executive of the Section of Intensive Care RACS and later as a councillor on the board of the Australian and New Zealand College of Anaesthetists. In August 1994 Dr Kerr was appointed as the first Director of Intensive Care at the Pamela Youde Nethersole Eastern hospital in Hong Kong and was responsible for setting up and developing that unit. In 1997 Dr Kerr returned to Sydney and entered private practice.
Dr Kerr is a published author in Local Infiltration Analgesia which is now widely adopted following a range of surgical procedures (orthopaedic, general, gynecological, and breast surgeries) for postoperative pain management.