Professor Lawrence Kohan
Orthopaedic Surgeon (Hip & Knee)
MBBS (HONS), PhD, FRACS (ORTHO)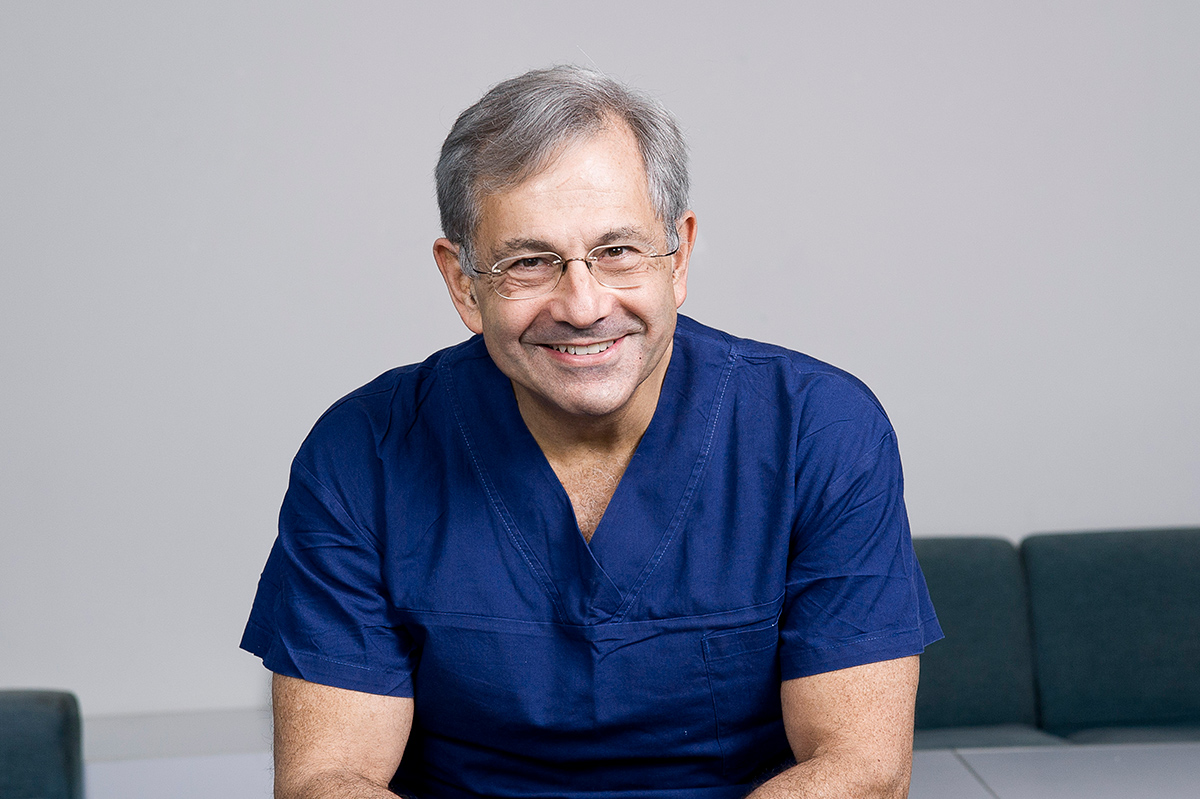 Professor Lawrence Kohan is an eminently experienced orthopaedic surgeon specialising in joint replacement and reconstruction procedures of the hip and knee.
Prof Kohan utilises the latest minimally invasive techniques in hip and knee surgery. He routinely performs Anterior Minimally Invasive Surgery for total hip replacement procedures, is actively involved in training and education, and is committed to ongoing medical research in order to facilitate the best recovery and outcome for his patients following surgery.
Prof Kohan was one of the pioneers of minimally invasive hip surgery in Australia some 15+ years ago and now has one of the longest series of patients standing at 1,400+ anterior hip procedures performed to-date.
The minimally invasive anterior approach to hip surgery is a more technically demanding operation to perform, but it offers patients a wider range of benefits such as being able to walk the very next day, smaller scaring, decreased post-operative pain, decreased blood loss, usually only one night stay in hospital, faster return to work and less risk of dislocation long-term. The data Indicates that selecting a surgeon with high case volume experience in performing the anterior approach to hip surgery confers a benefit for the patient too.
"What motivates my work as an orthopaedic surgeon is helping people to maintain quality of life. My work makes it possible for very ill or injured people to regain and keep their health and independence.
We live much longer lives these days because of advances in medicine, nutrition and hygiene. We hope for active lives and good health but we cannot always protect ourselves from illnesses or accidents such as degenerative joint disease, rheumatoid arthritis, or severe injury to the joints.
The surgery I perform such as hip and knee replacements, knee reconstructions and arthroscopic surgery improves the mobility and function of the injured joint. For older people this can mean many more years of valuable independence and active life. For younger people, particularly those with knee injuries, surgery can save them from permanent disability and in some cases will see them right back onto the football field. Once more they can trust their body to brace them for the brisk pace of life in today's world.
I watch my patients progress from pain and fear, to rehabilitation, and then to a return to normal life. It gives me a great deal of satisfaction. It's my lifelong professional commitment".
Qualifications & Awards
PhD (Science), Thesis; "Surgical aspects, finite element analysis & x-ray correlation of femoral neck changes in the osteoarthritic hip and hip resurfacing surgery"
Travelling Fellow of the Western Pacific Orthopaedic Association
Fellow of the Royal Australian College of Surgeons (FRACS), Orthopaedic Surgery
Royal Australian College of Surgeons Primary Examination – Awarded 'The Gordon Taylor Prize' for highest marks
Bachelor of Medicine & Bachelor of Surgery (Honours), University of Sydney
Career & Case Volume Experience
35+ years experience as a Sydney orthopaedic surgeon
5,000+ hip operations completed
4,500+ knee operations completed
Operating Hospital
St Luke's Private Hospital, Elizabeth Bay
Prince of Wales Private Hospital, Randwick
St George Private Hospital, Kogarah
Memberships & Societies
Member, Australian Sports Medicine Federation
Member, The Medico-Legal Society of NSW
Member, Australian Orthopaedic Foot and Ankle Society
Member, Australian Knee Society
Member, American Academy of Orthopaedic Surgeons
International Affiliate Member, Medical Board Travelling Fellowship
Member, Western Pacific Orthopaedic Association
Member, Australian Medical Association
Member, Australian Society of Orthopaedic Surgeons
Member, Australian Association of Surgeons
Member, Australian Military Medicine Association